Software and hardware used at home or hospital to monitor, support diagnostics, and generate predictions in healthcare services.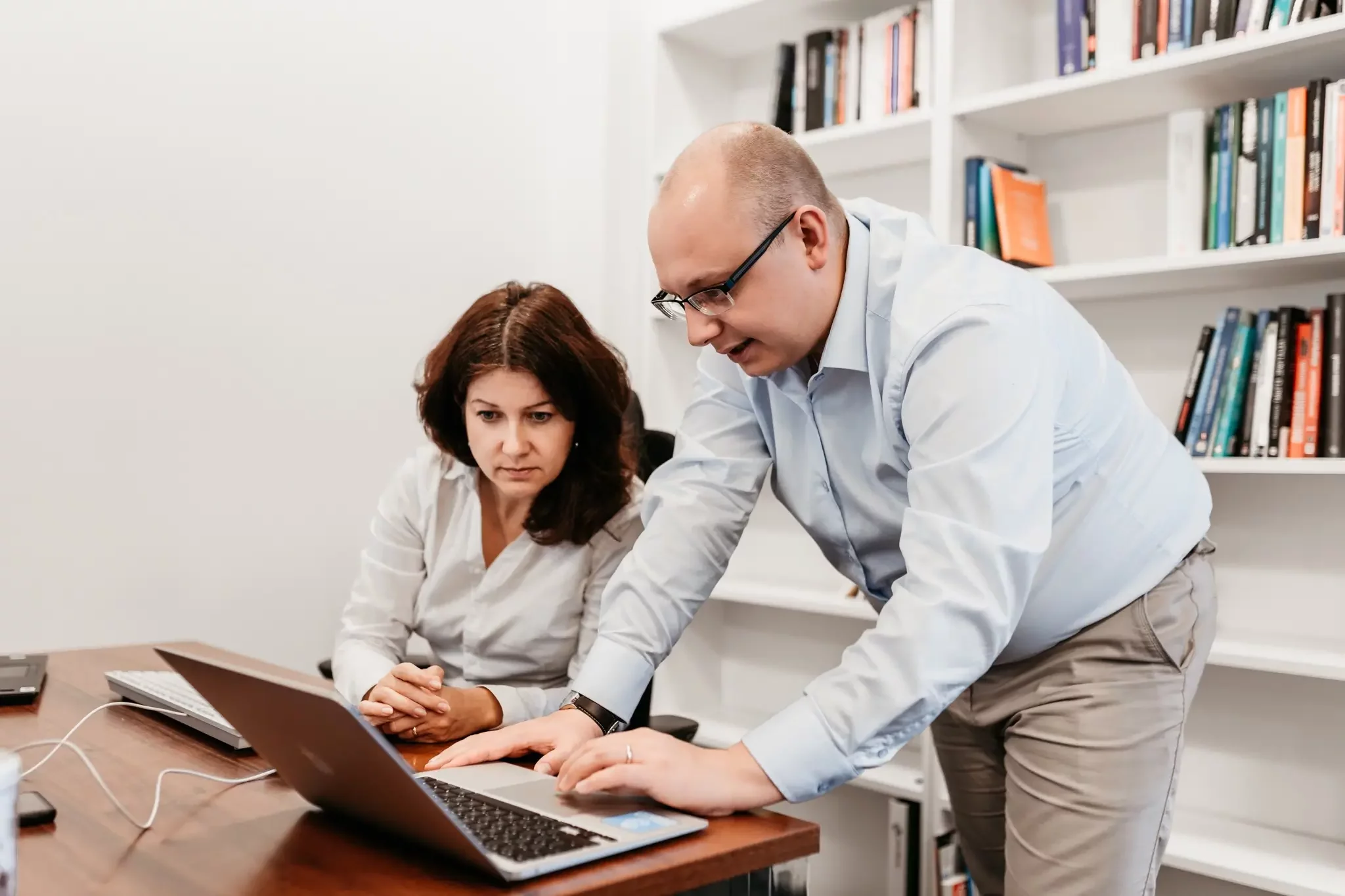 MedTech services
Design and development of a medical devices
Implementation of Hybrid Intelligence in health care solutions
Consulting of Medical Device Regulation
One of the main goals of our company is to create solutions that actively support the health care system. We want the systems designed for our clients to be truly beneficial, to improve the quality of life of patients, and to support the daily work of medical personnel.
In our projects, we use our experience with modern information technology based on Hybrid Intelligence, combining AI with emotional intelligence, and trying to best reflect the processes related to diagnostics and therapy. During research and development, we take into account the specifics of medical data, its special protections, as well as uncertainty and incompleteness, in analytical processes.
The rising rates of chronic diseases, and the shift of therapy toward home care is causing a significant increase in demand for portable medical devices. With understanding of analytics and design, we offer our experience in the process of preparing medical device prototypes.
The process of designing, testing, and manufacturing a medical device requires certification in accordance with ISO 13485, which harmonizes the requirements of medical device regulations with the quality management system.
Our company can be involved in the medical device development process from the conceptual stage, ending with MVP development or professional system development.
concept analysis
development of prototype assumptions
preparation of the prototype design
embedded software architecture design
printed circuit board (PCB board) design
development of the minimum viable product (MVP) solution
production of PCB prototypes
testing a PCB solution with embedded software
With us you can
Make your idea for a new medical device a reality– design a prototype of a device with a full PCB design and embedded software.
Prepare all documentation of medical device according to ISO 13485, so that it can be released to EU markets.
Develop Web and Mobile Applications for medical use. Our engineering team can turn your ideas into a working system.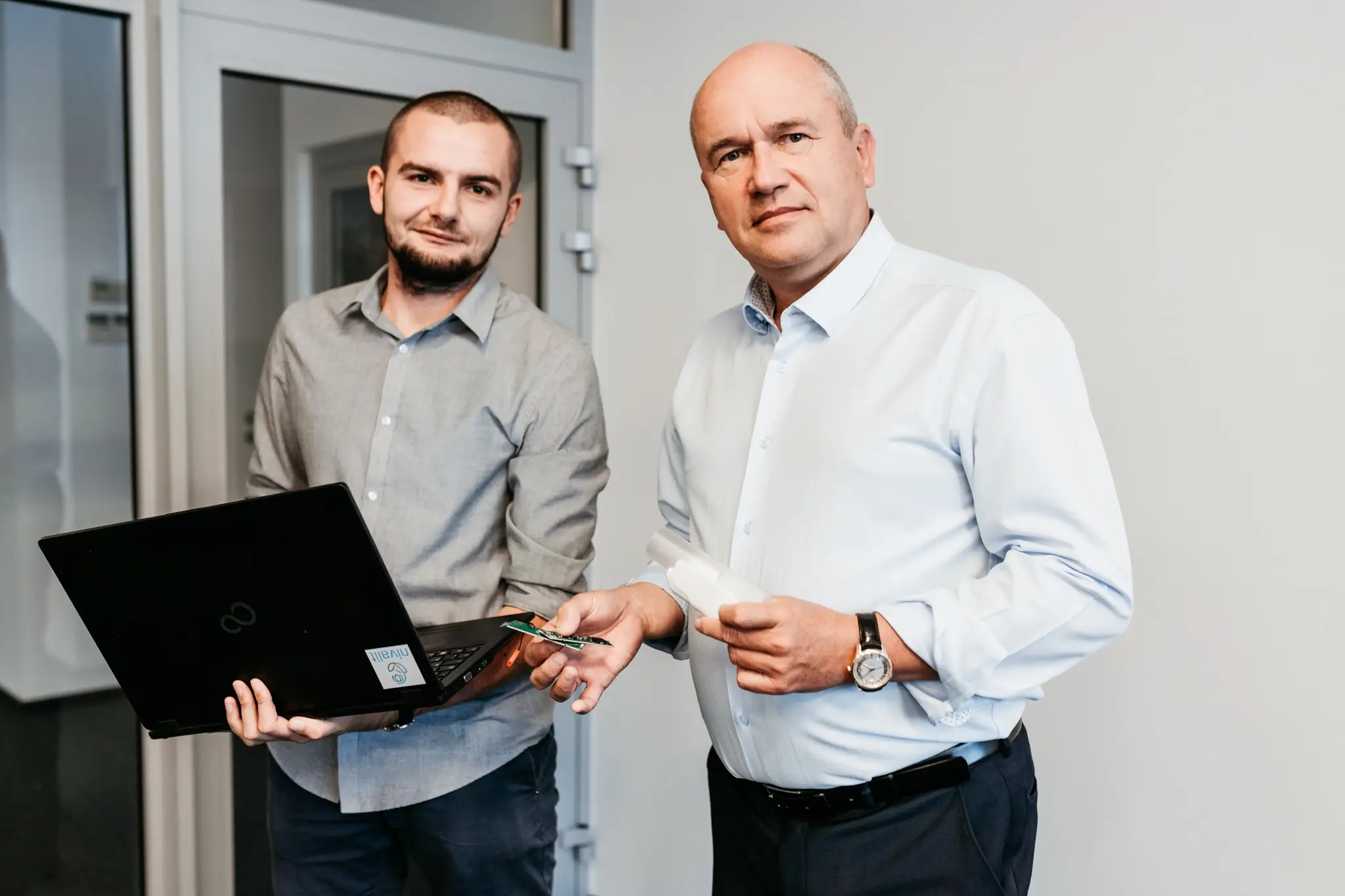 Our experience
One of our goals is to consistently fight civilization diseases, hence our experiences and examples of ongoing projects:
Unvivo – a system for remote monitoring of respiratory parameters in patients with chronic respiratory diseases; consisting of a dedicated, portable device that works with a smartphone application. The system, equipped with an advanced algorithm for predicting health deterioration of the monitored patient, is intended for everyday use in home care conditions. The application reports the patient's condition to the indicated doctor with the option of sending alerts to the patient's caregiver. This is a Class IIa medical device.
Vivelio – a system of the Clinical Decision Support System class, supporting the diagnostics of patients in the field of mental health. Based on dedicated method for assessing patients' responses, as well as their behavioral reactions, taking into account Hybrid Intelligence algorithms, the solution predicts the development of the studied behaviors. Currently, PTSD units and the risk of suicide attempts are being assessed. This is a Class IIa medical device.