The Industry 5.0 revolution is bringing industry into the virtual world, connecting humans in their superior role, with devices and ubiquitous data.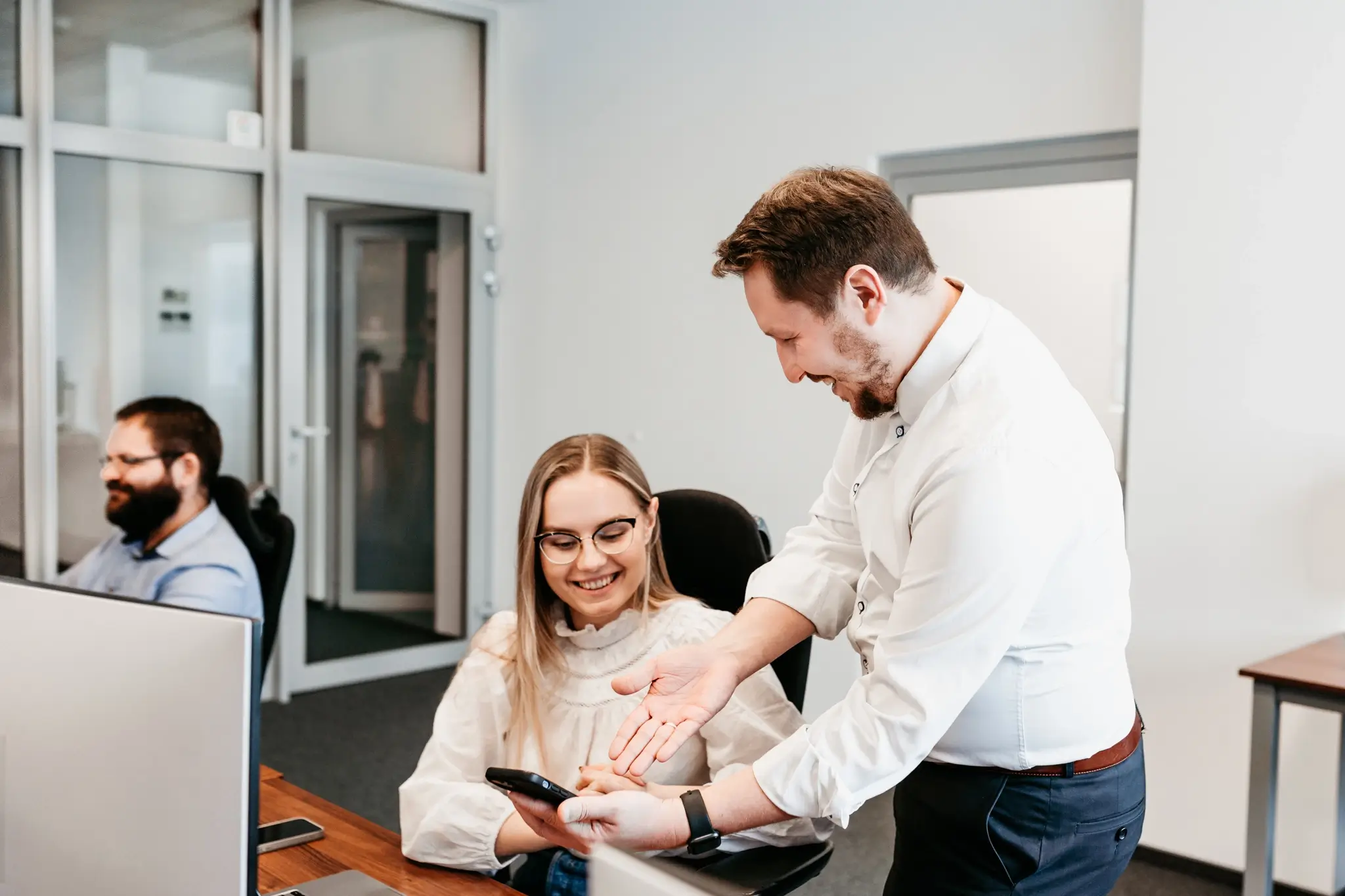 Industry 5.0 services
Analysis and design of predictive systems based on AI/Hybrid Intelligence
Development of systems based on IoT - prototyping of multisensory systems
Creation of Minimum Viable Product (MVP) and implementation of predictive systems
Industry 4.0 is inherently associated with the Internet, but also with autonomous robots, cyber-security systems, mass data processing, augmented reality, or cloud-computing. So, is there something that Industry 4.0 lacks in order to move at all towards the next revolution – Industry 5.0 – or is it too early? Is it not a concept designed solely to encourage people to change systems, purchase of new solutions, and continuation of development trends?
After all, Industry 4.0 already has Cyber-Physical System (CPS) systems with physical devices that are sensors and actuators, while collecting, processing and sharing data in cyberspace. Internet of Things (IoT) and Internet of Services (IoS) solutions are also common in production processes. IoT is not only about sharing data, but also about enabling object-2-object communication and data sharing. IoS solutions treated as vendor services are made available to the customer on request, in accordance with the business model adopted for a given service, primarily offering the recipient an added value that is significant.
The idea of the Industrial Revolution 5.0 is a concept that can fundamentally change the way we live, work and interact. In the 5.0 era, enterprises begin to infiltrate the virtual world, connecting people, machines and data that are everywhere. The evoked coexistence of people, machines, data, the interconnectedness of augmented reality, the implementation of artificial, or rather hybrid intelligence, is the essence of the next industrial revolution, the 5.0 revolution.
Industry 4.0 focuses on the interconnection of machines and systems for optimal efficiency and productivity. Industry 5.0, on the other hand, enables better cooperation between people and machines: ultra-fast precision and repeatability of automated technology works together with human critical thinking skills and creativity.
Industry 5.0 creates jobs of even greater value than Industry 4.0 as people take responsibility for design or work that requires creative thinking.
With us you can
Adapt your own industrial systems to Industry 5.0 technologies based on the cooperation of artificial intelligence with human emotional intelligence.
Implement a predictive system adapted to the specifics of your industrial systems, such as better failure prediction.
Use IoT sensors for real-time, ongoing monitoring of industrial processes in conjunction with predictive solutions.
Our experience
The areas of our solutions reflected in Industry 5.0:
Solutions based on Hybrid Intelligence – tools that use artificial intelligence to accelerate automated processes, thus supporting people in their creative thinking processes
Systems of predicting consumer expectations – identification of more and more individualized consumer needs in order to develop dedicated goods