We are proud to announce that on 6th March 2023 an agreement between Jagiellonian University Medical College and Nivalit Sp. z o.o. has been signed. It aims to revolutionize the way survey research is conducted.  The need for robust research tools has never been more critical as the world becomes increasingly data-driven as never been more critical.   
The agreement was signed by the Vice-Chancellor of the Medical College for Science and International Cooperation, Prof. Marek Sanak, MD, PhD, and the Deputy Bursar, Dorota Kłyś, MSc.  on the part of the Jagiellonian University Medical Collage and by the Board of Nivalit Sp. z o.o. represented by Konrad Komnata, CEO/President and Wojciech Komnata, VP.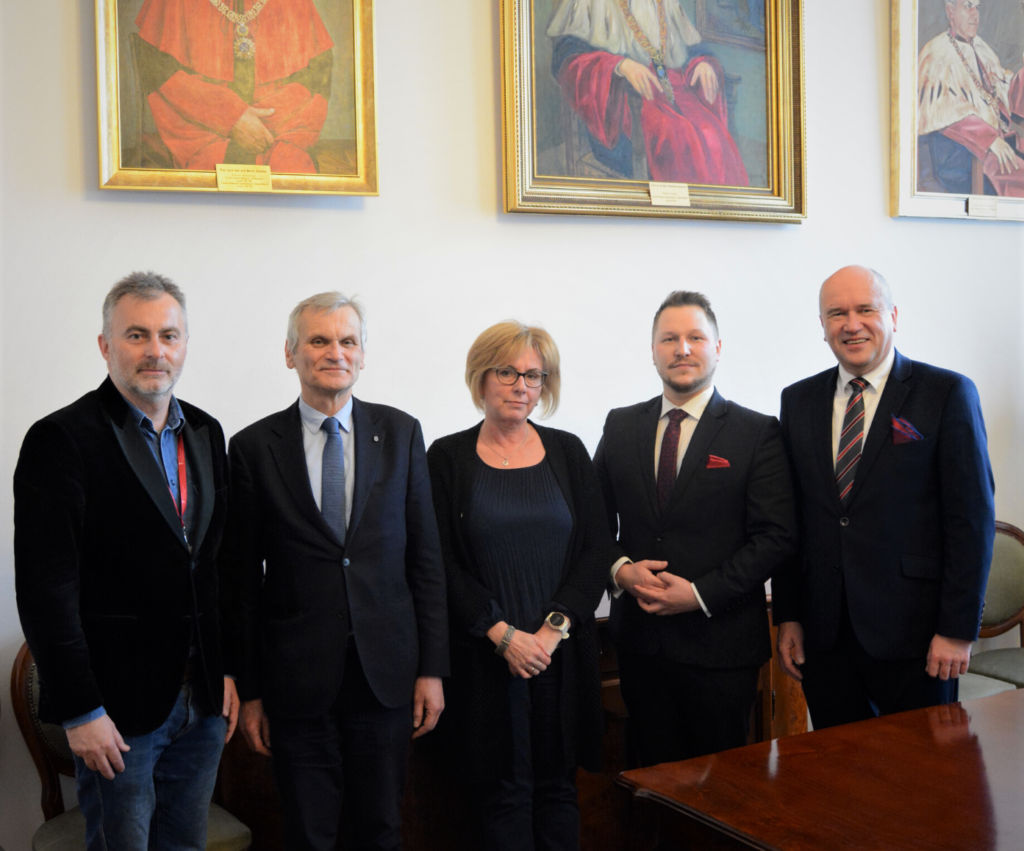 Behavioral Intelligence developed by Nivalit in research projects of the Department of Psychiatry
The aim of the collaboration is to conduct research projects using an innovative approach based on Vivelio Behavioral Intelligence. The research team of Maciej Pilecki, Ph.D., Head of the Department of Child and Adolescent Psychiatry and Psychotherapy, Department of Psychiatry, Jagiellonian University Medical College is looking forward to using the tool for their research purposes. The Vivelio survey platform incorporates additional vectors of information into the analysis, provided by the manner of response in addition to the response itself.  
Vivelio, as an advanced questionnaire research solution based on artificial intelligence, allows for predictive analysis, for use in psychology, psychiatry, health sciences and medical research. By utilising hitherto unknown layers of information in questionnaire research, it opens up a new dimension of psychometric research. It also provides the possibility of creating customised Behavioural Indexes. This creates an opening for research in areas hitherto not feasible, such as assessing the influence of selected factors on the way people responded or obtaining more information from the research being conducted.  
 Thus, the cooperation agreement between Nivalit and Jagiellonian University Medical College is a promising development for both academia and industry.  We look forward to the opportunities that this agreement will bring and the impact it will have on society.